Here at Mixed Element we can design and custom make the following:-
Kitchen Benchtops
Vanities
Bath Surrounds
Shower Bases
Feature Walls
Bar Tops

Retail Counters
Reception Counters (with Logo Inlay)
Table Tops
Furniture
Fire Place Surrounds
Commercial Benchtops

Integral and Vessel Sinks
BBQ Surrounds
Pavers
Special Orders
Indoor, Outdoor Applications
Why Choose Concrete Benchtops?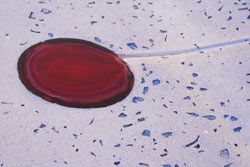 Concrete countertops suit the discriminating homeowners who are looking to express their individuality and personal style.  With custom designs and finishes, each piece is inherently unique
There are always subtle variations in colour and texture which enhances its natural beauty.  The use of pigments make it possible to have unlimited choice in colour.  The pieces can be sculpted and molded to suit.  Objects can be inlaid for a distinctive feel and look.  This once-of-a-kind quality is what attracts people to using concrete in their home or business
People who value high quality, handmade items and natural materials are more likely to want concrete benchtops. 
This product may be the right choice for you if you have the following concerns:-
Granite, marble and synthetic stone are too common
Want a colour or visual texture that is not available with other countertop materials
You do not want a synthetic solid surface that looks all the same.
How Much do They Cost?
Even though it is a completely custom material, concrete is competitive in price with other high end surfaces such as granite.